Vizard Application:
Name:
Rammus Triggon
Alias/Nicknames:
N/A
Age
240
Visual Age:
23
Appearance: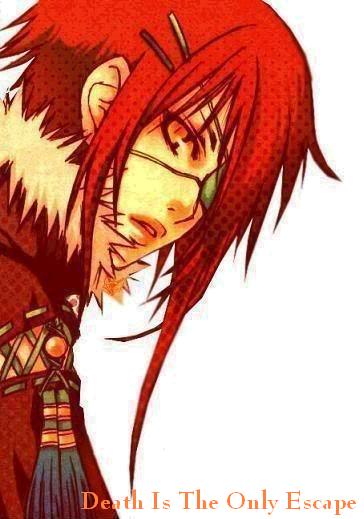 Personality:
Very quite at most times. Though always thinking and extremely logical. He reacts like a computer and thinks like one. He cannot speak to women unless drunk.
Sexuality:
Bi
Relationship Status:
SIngle
Birthday:
July Seventh
Family/Relatives:
None
Rank applying for:
-----
Ex Division/Rank:
Ex Captain of the Twelfth Division
Likes:
Fire and Drinking
Dislikes:
Brutes
Hobbies:
Building
Quirks:
_ _
Other Information:
- He has fair untouched skin by any freckles or Scars, ect.
History:
In the human world. Rammus was born into a simple family. He was a simple boy who lived a simple life, except for the fact of his extreme intelligence. Which went to waste at his parents lack of money to send him to school.
Mask Information
Name:
Eruda-Shi
Manifestation: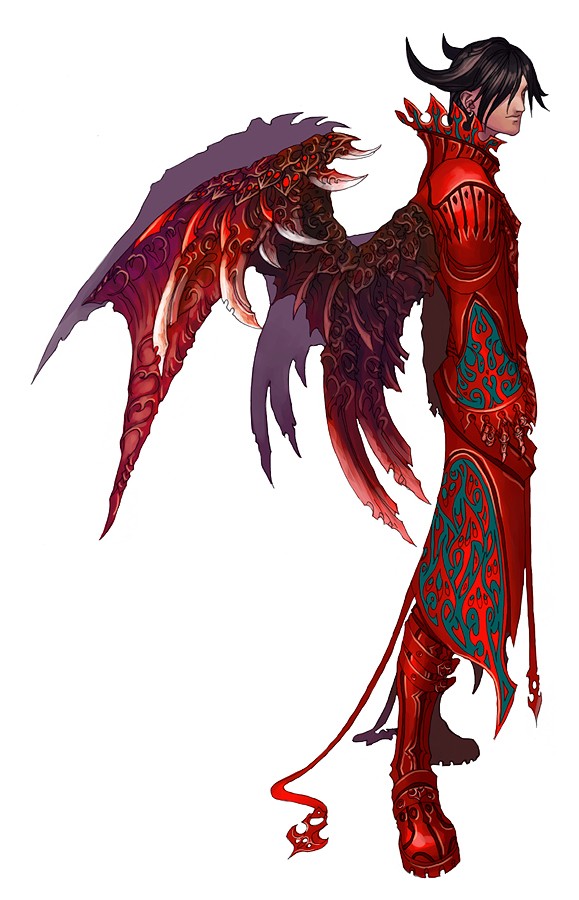 Unique Ability:
Along with the normal abilities that one gets from doning a mask. Rammus can Feed off of the Spirit energy of others by coming in direct contact with them. He can absorb quite alot in a short time, but he cannot hold onto anyone for longer then six seconds (a post) or else he will start to fall unconcious.
Hollow Mask Appearance:
Like the skull of a Large bear with its Maw wide open, able to See the bottom half of Rammus' face after putting it on.
Duration:
12 posts

Zanpakuto Information
Zanpakuto Name:
Kyofu
Zanpakuto Looks:
Just a normal Katana in type. Its blade is blood red and its hilt ir a light grey. Its Guard is a darker red.
Zanpakuto Description:
The sword can focus Spirit energy and fire it off like a Cero.
Released Zanpakuto Description
: Retains all abilities from before, but now allows More condensed versions like thin beams capable of piercing near anything. He can also form barriers out of Spirit energy in either a sphere around him or just parts of it. The Size and strength depends on how much energy he puts into them (Once a post, single post cooldown)
Zanpakuto Release Phrase:
Make Them Fear Us
Released Zanpakuto Looks:
Techniques:
Name of Technique:
Eye form
Description of technique:
Rammus, focuses energy into his left eye. Which takes three posts. He can now levitate a anything that he focuses that eye on. This drains him quite alot, but is one of his most powerful techniques.
Preparation time:
Three posts
Duration:
Till the End of teh Topic
Cooldown:
N/A
Name of Technique:
Eye Release
Description of technique:
Rammus having replaced his left eye with a fake one after losing it in a battle. Made a new organic eye. This eye is incapable of being blinded or damaged. It can move Without Rammus looking in the same direction with his real eye. Has a 360 degreee's view around him and can sense, track, gauge, and differentiate spirit energy.
Preparation time:
N/A
Duration:
Passive
Cooldown:
N/A
Name of Technique:
Multiple Eye's
Description of technique:
Rammus can spawn up to twenty eye's that will float above his body. Each eye can do three things alone. The can target and fire; Large and powerful fireballs at the opponent, Shoot out a lightning bolt (one per eye each post), and make a type of kenetic push that will knock all things within a six foot raneg of it backwards. Rammus can see out of each eye.
Duration:
6 posts
Cooldown:
3 posts
Name: Perfected Hand-to-Hand Combatant.
Description: Rammus main from of attack is hand-to-hand combat. He has perfected his own style fo fighting that he states is the best.
Duration: Passive.
Cool Down: N/A
Name: Immense Endurance
Description: Rammus can take almost any hit and still just get back up. A good trait treating that he is mainly a physical fighter,
Duration: Passive.
Cool Down:N/A
Name: Extreme Intelligence
Description: Rammus' Intelligence is beyond comparable. He thinks better than a supercomputer. Able to predict teh movements of a opponent and think so far ahead into a battle that it seems like he knows what they are going to do before they do it.
Duration: Passive.
Cool Down:N/A
Name: Master swordsman
Description: Though he does not often fight with a sword, he is very capable in it's use. Can hold his own against any other swordsmen.
Duration: Passive.
Cool Down:N/A
RP SAMPLE:
Spoiler: