Name:Rammus Triggon
Alias/Nicknames:N/A
Age: 640
Visual Age: 23
Appearance:
Personality: Very quite at most times. Though always thinking and extremely logical. He reacts like a computer and thinks like one. He cannot speak to women unless drunk. He has alot of trouble relating to emotions and is obsessed with his work. He holds a grudge against the SS, but is able to look past it in times of need. When impared (Which he often is, his fatal flaw is alcohol) he is completely unpredictable ever since his forced to fleeness. He could be nice, or mean, or insane, or a manwhore, or a child. All depends. He also has a very big thing against britosh people for their idiocracy.
Sexuality: Bi
Relationship Status:SIngle
Birthday: July Seventh
Family/Relatives:None
Rank applying for:-----
Ex Division/Rank: Ex Captain of the Twelfth Division
Likes: Fire and Drinking
Dislikes: Brutes
Hobbies: Building
Quirks: _ _
Other Information: - He has fair untouched skin by any freckles or Scars, ect.
History: In the human world. Rammus was born into a simple family. He was a simple boy who lived a simple life, except for the fact of his extreme intelligence. Which went to waste at his parents lack of money to send him to school. He began to work in a contruction industry, it did not build character, he was still like a machine, but it did build muscle and he was ripped. He ended up dying at a fairly young age though, during a accident at work. He was killed when he fell off of a rooftop onto a spiked fence.
In the Shinigami world, he was just like in the human world, only with proper schooling. He quickly rose in teh ranks and was the captain of the twelfth division for a short time. During that time, he fought off only one pursue of his rank, who he defeated, but at teh cost of his eye. He viewed this as a opprotunity to upgrade himself. Creating his artificial eye. Which he will boast is the most up to date pieace of artificial body part equipment you can find. that was his specialty, you lose an arm, he built you a better one.
Then he was hollowfied, which forced him to flee back to the human world. His hollowfication was nothing special compared to most, happened to him and he fled. The only things he took with him were some tools and the only thing he left was a bomb. This Bomb destroyed all of his work, harming no one though. All of his technology, save for his left eye, was destroyed.
He fled to the human world where he now lives. He continues to fight of hollows and makes trips to teh soul society every now and then to check up on it. He has found other vizards, but he prefers to work alone. He is not a social butterfly. He travels the many worlds looking for people who might aid him for a time before the two or more will split on their ways.
He did on one occasion get into a little spat with a couple arrancar. While he was experimenting in the white desert, a dozen or so jumped him. He managed to fend off them all, but nearly was defeated. Since one of these arrancar turned out to be a Espada, the Segunda to be exact. Rammus was forced to retreat and leave his experiment behind. This experiment was stolen by the segunda and hidden away, the power of this experiment was to much to be destroyed or kept. Rammus now hunts for it, his own Hōgyoku prototype.
He had been working on it for almost a hundred years. Trying to make a copy of Urahara's. He knew its potential from his many spy works watching Urahara create it. He wanted to create his own and that ws his only goal, the prototype that was stolen was a lot like a shell for it. It took rammus so long to create the shell, the rest would only take little longer, but now it was gone and he was back at square one.
Mask Information
Name: Eruda-Shi
Manifestation:
Unique Ability: Along with the normal abilities that one gets from doning a mask. Rammus can Feed off of the Spirit energy of others by coming in direct contact with them. He can absorb quite alot in a short time, but he cannot hold onto anyone for longer then six seconds (a post) or else he will start to fall unconcious.
Hollow Mask Appearance: Like the skull of a Large bear with its Maw wide open, able to See the bottom half of Rammus' face after putting it on.
Duration: 11 posts per battle
Zanpakuto Information
Zanpakuto Name: Kyofu
Zanpakuto Looks: Just a normal Katana in type. Its blade is blood red and its hilt irs a light grey. Its Guard is a darker red and circular, covered in pictures of eyes.
Zanpakuto Description: The sword can focus Spirit energy and fire it off like a Cero. It can absorb Rammus' spirit energy and fire it off in a powerful blast. This may only happen once per post, but with no cooldown.
Zanpaktou spirit: Kyofu is a middle aged man with slightly long grey hair that he brushes back in a business like style. He is often wearing a grey business suit and keeps his version of the Zan in a briefcase. He is completely collected and extremely in tune with Rammus. Though any time Rammus taps into his hollow side Kyofu will go insane, and quickly force Rammus out of it. Then returning completely to normal.
Inner world: A world of cylindrical spires. The ground in replaced by white flames this is a result of Rammus Hollowfication. The sky is also raining blood at all times, but only a slight drizzle this was always like this.
Released Zanpakuto Description: Retains all abilities from before, but now allows More condensed versions like thin beams capable of piercing steel. He can also form barriers out of Spirit energy in either a sphere around him or just parts of it. The Size and strength depends on how much energy he puts into them (Once a post, single post cooldown)
Zanpakuto Release Phrase: Make Them Fear Us
Released Zanpakuto Looks: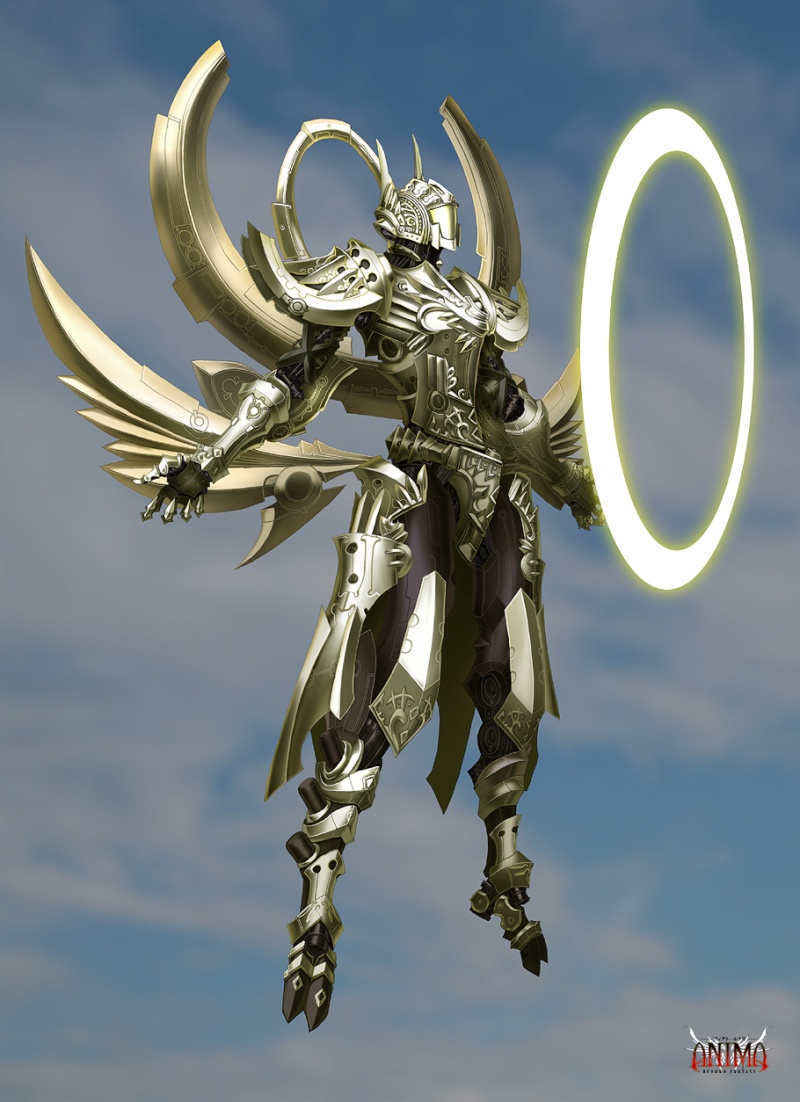 Techniques:
Name of Technique: Eye Release
Description of technique: Rammus having replaced his left eye with a fake one after losing it in a battle. Made a new organic eye. This eye is incapable of being blinded or damaged. It can move Without Rammus looking in the same direction with his real eye. Has a 325 degreee's view around him and can sense, track, gauge, and differentiate spirit energy. His blind spot forms from the center of his back.
Preparation time: N/A
Duration: Passive
Cooldown: N/A
Name of Technique: Multiple Eye's
Description of technique: Rammus can spawn up to twenty eye's from his original artificial one, that will float above his body. Each eye can do three things alone. The can target and fire; Large and powerful fireballs at the opponent, Shoot out a energy blast powerful much like his zanpaktu's ability, power depending on his energy put into it. (one per eye each post), and make a type of kenetic push that will knock all things within a six foot raneg of it backwards. This can only effect physical objects and has no affect against energy based attacks. Rammus can see out of each eye.
Duration: 6 posts
Cooldown: 5 posts
Name: Hand-to-Hand Combatant.
Description: Rammus main from of attack is hand-to-hand combat. He has perfected his own style fo fighting that he states is the best.
Duration: Passive.
Cool Down: N/A
Name: Immense Endurance
Description: Rammus can take alot and still just get back up. A good trait treating that he is mainly a physical fighter,
Duration: Passive.
Cool Down:N/A
Name: Extreme Intelligence
Description: Rammus' Intelligence is high.Often Able to predict the movements of a opponent and think so far ahead into a battle that it seems like he knows what they are going to do before they do it.
Duration: Passive.
Cool Down:N/A
Name: Master swordsman
Description: Though he does not often fight with a sword, he is very capable in it's use.
Duration: Passive.
Cool Down:N/A
~Bankai Abilities~
(Only captain level vizards may have bankai, even then only 2 moderate power abilites or 1 powerful ability. These abilites should be attacks with minimal duration if not no duration)
Name of abilty/technique:
Bloody Fear
Description:
Rammus armor grows in size to about six times its original size. Becoming 4 time stronger in physical power compared to before. All Shikai Abilities remain.
Duration:
N/A
Cool Down:
N/A
Preparation:
2 posts
Name of abilty/technique:
From whence it Came
Description:
Manifesting proportianate version's of Kyofu's sealed state blade. Up to twenty five may be manifested at the same time. The swords may be unmanifested to be able to spawn another in it's place. The swords may either grow out of the suit itself, or spawn in the air within twenty feet around the armor. The swords will simply float thier unmovable until Rammus takes hold of them.
Duration:
8 posts
Cool Down:
5 posts
Preparation:
N/A
Cannot use kido over lever 40
RP SAMPLE:
Solomon awoke in his bed with a jolt. He was confused, one minute he was with Ezrion, the next...
Interrupting his thoughts was a beautiful girl storming in the room, with long silver hair. " Did you have a nightmare Sully? " The girl asked.
Solomon was dumbfounded, this was Silver. His long dead sister, in front of him. He stood up and walked up to her, " Who are you? Why are you impersonating Silver! "
The girl grabbed him by the neck and picked him up off the ground, " Dear Sully, I am your sister. Annabell Black and you left me and everyone else to die! " She threw him into the wall, which grew vines that wrapped around his wrist, making him bleed with its thorns. Same to his ankles.
Solomon tried to free himself but found himself unable to, " Silver, what are you doing! " He struggled and struggled but could not get free.
She walked toward him now holding a long green whip, covered in thorns. She wrapped it around his neck, " You now deserve a fitting punishment. " She began to slowly pull on the whip, shredding his neck slowly. Though instead of slipping into unconsciousness, he was forced to endure the full pain of dying. He cried and cried for her to stop until she had shredded it all off, and then he died, Again.
Solomon awoke again, this time in a large cavern. Getting up he felt his neck for any wounds, after feeling nothing he threw off the experience as a dream. He looked around, observing his surroundings. They were strange, he was in a large Ice cavern, in it was a massive being chained to the ground by his wrists. It could not be described as anything but what was once a man, it had six horns and six wings, its skin looked like it was burnt out charcoal.
It did not move, or breath. Solomon turned away because he thought it was best to stay away from it. Turning around he viewed a massive chain that spanned at least a mile upwards to the top of the cavern where it left through a hole.
Solomon tried to grow wings and fly upwards, but could not. It was only then did he notice his constant energy signature missing. He fell to his knees when he felt the suddenness of his weakness, but after a second of kneeling there he shook his head and got up once again. He did not need to use the power to overcome this; he could do it without them. He took a walk up to the chain with great vigor, and began to climb it as quickly as he could.
Three hours later Solomon reached the top. He was very strained, but his vigor remained. Walking away from the hole he looked around. He was standing on a pillar of stone, frozen only on the inside apparently. Walking away from the chain he spied a bridge and walked towards it.
He had just reached the bridge when a loud scream could be heard. Spinning around he saw what had happened. Behind him were two very large creatures with men's bodies but goat legs and heads. Both had large swords and impaled on one was a woman, stranger to Solomon.
The thing ripped the women off its sword and threw her away, like she was a doll that was no longer fun. It pointed at Solomon and charged forward roaring, It reached Solomon and raised its massive arm and slashed at Solomon.
Solomon ducked under the sword, and then delivered a punch to the things stomach, it did not even flinch. It reached for Solomon, though Solomon was too quick. Moving out of the way he jumped on the things shoulders. He grabbed one of its horns and kicked it as hard as he could in the neck. The neck snapped killing the thing instantly, and the horn was ripped off its head.
Holding the horn Solomon walked towards the second one. It swung its sword at Solomon when he was close enough, screaming in rage. Solomon dodged the swing and shoved the horn into its jaw. He pulled down on the horn, ripping down its throat, blood pouring out covering Solomon.
Just as he killed that one though, seven other things crawled out of the ground. The looked like naked bodies, wielding spears and all sorts of weapons. They charged Solomon, he dropped the horn and ran toward them.
He killed the first by snapping its neck, the second by throwing it and impaling it on another's spear. He ripped ones arm off, then almost ripped its head off. He smashed two heads into the grounds killing those, and kicked one off the ledge. Looking at his blood covered hands, he shook them until most of the blood came off, then wiped most of the blood off his face.
To bad for Solomon it was not over, at least twenty of the little ones appeared and ten of the big ones all came crawling out of the chain hole. Solomon walked back towards the bridge and picked up ones sword. He took a step onto the bridge and threw it full force at the incoming group, mowing a bunch down and causing them to stumble as he made a run for it over the bridge..
Solomon reached the other end of the bridge quickly, far ahead of the mass of enemies. Their
numbers have more than doubled. He had picked up a few weapons on his way there, a spear and
two of the swords, which upon further inspection were horribly made. They were misshapen,
though very sharp and large.
He held one sword in each hand and at stood facing the group at the end of the bridge. The
enemies never reached him though, because they were thrown aside and killed by something else
in no time flat. It looked like a tentacle but when it pulled up its full body it was much more.
The thing was massive in size, about the size of a freighter. It from the waist down was a octopus
with spiked tentacles. From the waist up a man with a large beard and a trident. Solomon shook
his head, it had popped up on the other side of him, blocking his way. Turning around he pointed
one of the swords at the thing, "Hey! Ugly! I advise you move before I kill you."
It did not like that, pointing its trident at Black it spoke in a gurgley voice, " Mortal, I am Dreugh. You cannot kill me." That was Solomon cue he charged forward. Reaching Dreugh, he
momentarily switched his sword with the spear. He stabbed the spear into the base of Dreugh,
which caused him to howl in pain.
Solomon pulled out the sword and jumped on the spear, it then launched him upwards. He had
reached where Dreughs belly button would be when he stabbed the blades into him and used
them to climb up. Dreugh had different plans for Solomon though, he sent a bunch of his
tentacles toward Solomon.
Solomon jumped off Dreugh and landed on one of the tentacles, hacking through the others that
came his way. The tentacle held still and raised Solomon to head level with Dreugh. "You will
not win mortal."
Solomon clanged the two swords together, "These beg to differ." Dreugh roared in anger, moving
to flick Solomon away. As the finger came though it never hit anything, or anything ever again.
The finger fell off and Solomon was running up his arm.
Reaching the head was no problem, Dreugh could not find Solomon. Kinda dumb on his part,
because every step Solomon took made a squelch from his slimy skin. But he got there, and when
he did he stabbed Dreugh right in the jugular, leaving the sword there. Dreugh screamed and
went to grab Solomon. Solomon jumped on his hand and then again to on top of his head.
He ran forward once his feat touched the ground, stabbing the sword into Dreughs temple and
jumped off. Forcing the sword to cut his face in half. Then jumping inside the wound and mauling Dreughs brain till he fell to the ground dead.
Solomon climbed out of the head, bloodied but otherwise fine. Then walked forward, placing the sword in his belt and began to trek through hell